For those who've already decided on a used or new car, choosing the perfect vehicle might take mere minutes. For the majority of people who are still uncertain if a new car or used car is best, it may take a bit longer. At McCarthy Auto Group, we're here to make your choice a little easier. Take a look at our overview below to see the benefits of both new and used cars, and be sure to stop into one of our car dealerships near Kansas City to discuss your options with an expert.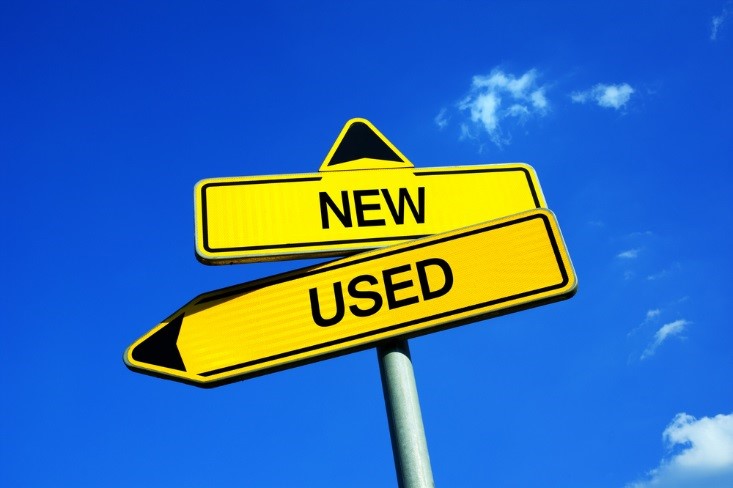 What are the advantages of buying a used car?
Most people opt to purchase a used vehicle because it's affordable, but there's more to it than just the price tag.
Going with a pre-owned vehicle gives you more freedom to choose the make, model, style, and available features based on your budget, not despite it. If you want to purchase a luxury sedan, for example, you'll have more options if you look at used and certified pre-owned models. You can get an excellent deal on a luxury car that's just a few years old, and you won't have to give up any bells or whistles to do so. That same model in a new mold would be far too costly.
The overall cost of ownership is lower with a used car, and that's felt past the purchase point. Buying used means you get the following cost-saving benefits:
Auto insurance rates are more affordable since your premiums reflect the value of your vehicle.

Annual DMV registration becomes cheaper each year.

Sales tax might not be added onto the sale of a used car depending on where you purchase it.

Depreciation hits can also be better with a used car. When it's time to sell it, you'll notice the resale value seems more proportionate to its original purchase price than if you'd have purchased a comparable newer model.
Another bonus: Used cars aren't like those from decades past. They're more reliable and come with better safety features, mechanical components, and engines than what your parents had. In fact, most late-model used cars can drive over 100,000 miles without the need of major repairs.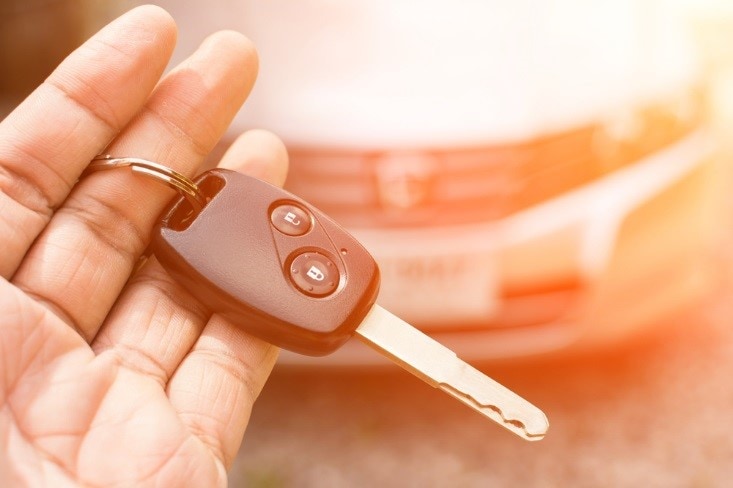 What about the benefits of buying a new car?
Aside from cost, new cars clearly offer many advantages over used vehicles.
When shopping for a new car, you needn't worry about anything other than how you feel behind the driver's seat. With a used car, you have to consider its history, maintenance records, mileage, and any repairs that might be needed. Simply put, buying new means you aren't relying on a past owner's automotive aptitude. Just visit the dealership and test drive the day away.
Even after buying the car, you won't have to visit the service center very often. Newer models are irregular guests at our repair shop, and when they do visit, it's mostly for routine oil changes and maintenance.
If the newest technology is an absolute must-have, a new car is where it's at. Whether you're looking at a new Chevy, Buick, Toyota, Hyundai, or Nissan—or any other make, for that matter—you'll have the option to upgrade packages and equip the vehicle with that tech, feature, or accessory.
Like the Kansas City used car dealers within McCarthy Auto Group, some dealerships offer extended warranties on used cars, but they typically add cost while also adding value. New cars, on the other hand, generally offer a warranty package with all new cars. Here are some of the best new-car warranties available:
Buying a new car isn't as expensive as you might think, especially if you take advantage of exclusive dealership and manufacturer incentives. These deals include cash rebates, $0 down payments, and instant money-off discounts. View some of the current incentives at McCarthy Auto Group to get an idea of what types of savings are available.
Browse Our Selection of New & Used Cars
Whether you've set the sky as your limit or you're tied down by a tight budget, McCarthy Auto Group will proudly help you uncover the pros and cons, so you can make the best decision for you and your family when it comes to your next vehicle. Our car dealerships near Kansas City have thousands of pre-owned and new vehicles for sale and lease, including Chevy, Buick, Toyota, Nissan, Hyundai, and GMC models. Find and visit your nearest McCarthy dealership today!
Sources & Photos:
https://www.nerdwallet.com/blog/loans/compare-costs-buying-new-car-vs-used/
http://www.toyota.com/owners/resources/owners-manuals
http://www.chevrolet.com/owners/warranty.html
http://www.buick.com/warranty-information.html
http://www.gmc.com/owners/warranty-details.html
https://www.hyundaiusa.com/assurance/america-best-warranty.aspx
https://owners.nissanusa.com/nowners/navigation/warrantyContent