Haven't picked out the perfect gift for Mother's Day? We won't scold you for your procrastination; instead, we want you to get Mom the gift she deserves. Take a look at these five mom-friendly features found in some of the country's most popular new vehicles, all of which are available for sale and lease at our Kansas City car dealerships this May.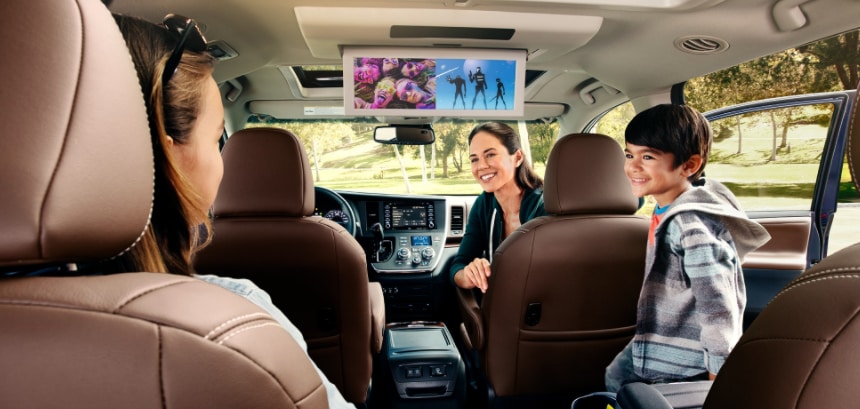 Dual-View Blu-ray Disc™ Entertainment Center (Toyota Sienna)
With seating for the entire family (and a friend or two), the 2018 Toyota Sienna treats second- and third-row passengers to at-home entertainment, even when hundreds of miles away from the living room. It starts and ends with the Sienna's Dual-View entertainment system.
The cool entertainment center features a 16.4-inch color screen that occupies the attention of both little Johnnie and Janie at the same time; one side of the screen can project "Barbie's Life in the Dreamhouse," while the other side streams "Jumanji" for the hundredth time. Best yet, the Sienna Entertainment Center includes two 120V AC outlets, a remote, and two wireless headphones to keep the "are we there yet?" questions at bay.
See why the Dual-View system is worth the price of admission by visiting our Kansas City Toyota dealerships. We have a limited selection of 2018 Toyota Sienna minivans on sale for Mother's Day, so act now!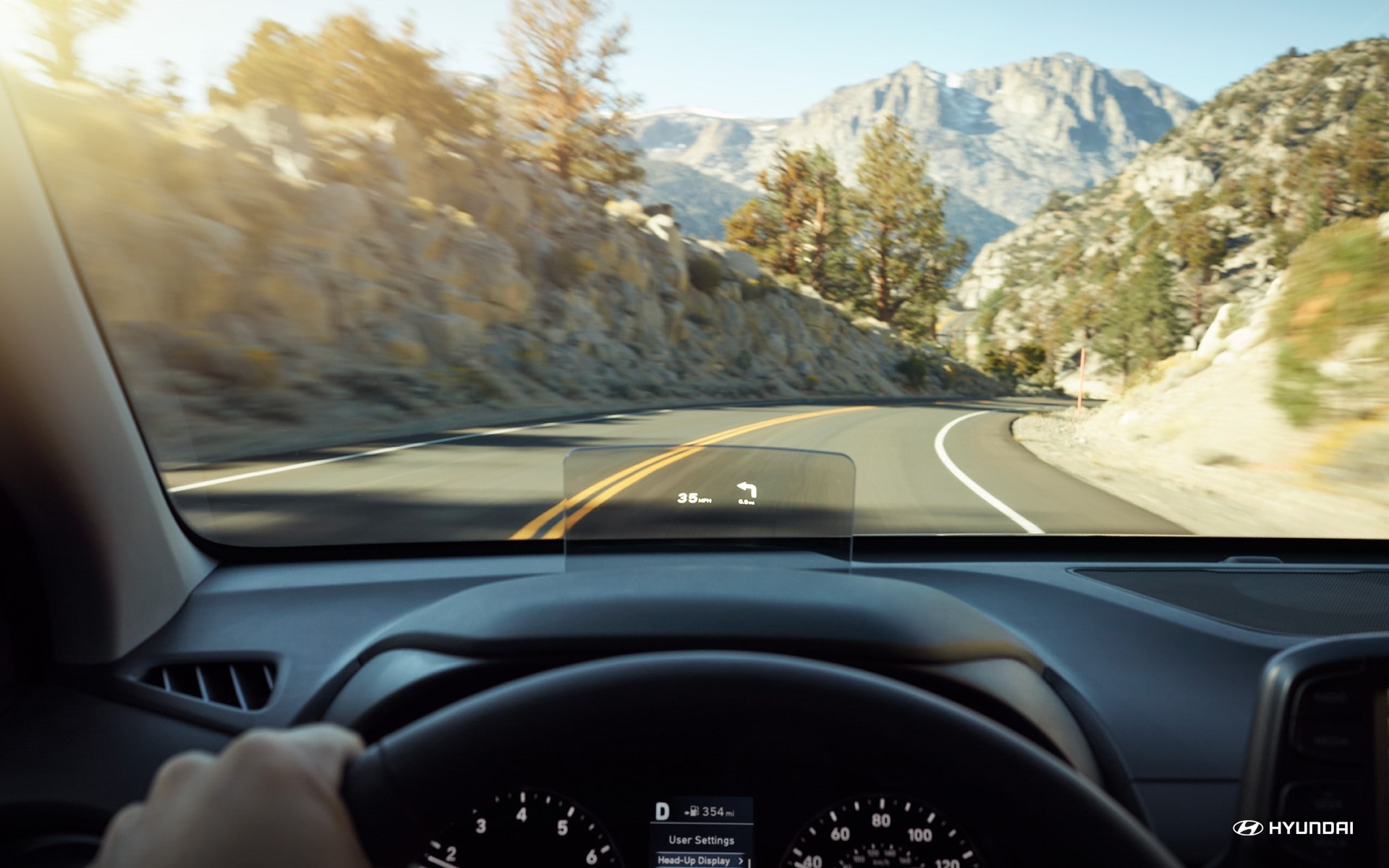 Driver Attention Warning (Hyundai Kona)
Mom has enough on her plate to choke an elephant. That type of stress carried over to the road can't be good for anyone. Hyundai is trying to change things for moms all over the country with their all-new 2018 Kona.
The Kona, which arrived at our Kansas City Hyundai dealerships earlier this year, is the only vehicle in its class to offer Driver Attention Warning (DAW). This new and unique Hyundai feature is sure to be Mom's co-pilot in the mornings, during rush hour, or just about any time the Kona's tires are spinning. By analyzing driving patterns, DAW ascertains steering angles, torque, speed, and vehicle positions as Mom drives. When DAW detects her attention may be waning, whether due to fatigue, distractions, or general inattentiveness, an audible beep and visual warning on the instrumentation panel will alert her.
Affordable and stylish, the 2018 Hyundai Kona is the type of safe SUV Mom would love to have this May. 
Intelligent Around View Monitor (Nissan Rogue Sport)
Even the best parallel-parkers need a hand sometimes. With the Nissan Rogue Sport's special camera system, Mom will have no trouble fitting into that tight parking spot during rush hour in downtown Kansas City.
How does the Intelligent Around View Monitor work? It uses four cameras to provide a 360-degree bird's-eye view of the vehicle when reversing. The split-screen display offers gridlines and will even alert Mom when she's getting too close to the curb or another vehicle's bumper. (Helpful note: It won't, however, warn her when she's parking in front of a fire hydrant.)
This Mother's Day, give your mom the gift of sight. Check out the available 2018 Rogue Sports for sale at our Nissan dealerships near Kansas City.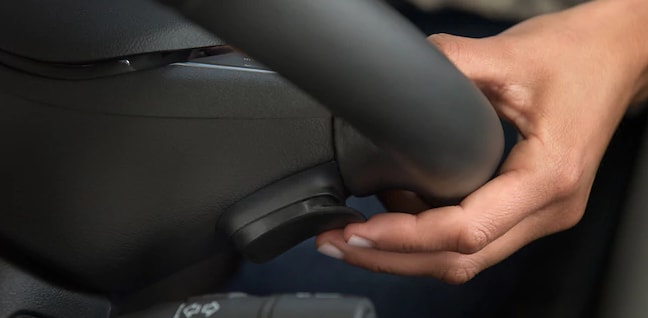 Regen on Demand (Chevy Volt)
Using regenerative braking—it's like a superpower for automotive super-heroes—the 2018 Chevrolet Volt captures lost energy at traffic lights and transfers it straight to the EV battery. Better yet, the innovative Regen on Demand™ feature gives drivers the ability to control when and where to transfer that kinetic energy. Now, if only Chevy engineers could adapt this technology and put it directly into Mom's morning coffee….
Chevy Volt-drivers are a rare American breed—just 115,000 Volts dominate the streets from Seattle to Kansas City to Miami—but your mom can join that exclusive club this Mother's Day. Head to your nearest McCarthy Chevy dealer near KC to get a quote on a 2018 Volt, and give Mom the regenerative power only Chevrolet offers.
Tri-Mode Power Steps (GMC Sierra Denali)
If your mom would rather sign for a delivery of landscaping material than a bouquet of daisies, the 2018 GMC Sierra 1500 is probably her dream Mother's Day gift.
The new Sierra truck is available with GMC's patented Tri-Mode Power Step, which extends out from under truck once the door opens. Once out, the power step automatically slides back and toward the truck bed with the tap of a foot, offering Mom easy access to the bed without having to go to the tailgate. When all the gear's been unloaded, another kick of the heel sends the step back under the chassis, where it remains until the doors are opened again.
Our GMC dealerships near Kansas City have various Sierra 1500 and Sierra Denali trucks available, so bring your mom in for a test drive. And if you need any other advice when researching the best vehicle to buy this Mother's Day, bring your questions to any one of our McCarthy Auto Group dealers in Kansas City.
Sources & Media:
http://www.chevrolet.com/electric/volt-plug-in-hybrid
https://www.hyundaiusa.com/kona/index.aspx
https://www.youtube.com/watch?v=mdY798c7q7o