As Kansas City car dealers, we can't go through a day without wondering what's on the automotive horizon. From the latest sedans and trucks to the newest technology, anytime updates are made, our ears perk up. Now halfway into 2018, we're getting closer to seeing what the future holds. Here's a list of the most anticipated redesigned vehicles of 2019, all of which will be available for sale and lease at our Kansas City dealerships in the coming months. Check them out!

2019 Chevrolet Silverado: New Engine Options
Our Kansas City Chevy dealers love all variations of the Silverado, but it's this 2019 Chevy truck that we're eager to welcome onto the showroom floor. Redesigned from tailgate to grille, the 2019 Chevrolet Silverado is making some big changes.
First, the standard LT and RST trims will be fitted with a 2.7L turbo-four—the Silverado is the only full-size truck with a four-cylinder—which also partners with an 8-speed transmission and comes with cylinder deactivation, which helps the Silverado save fuel by shutting off half the cylinders under light loads.
"A 4-cylinder inside a Silverado? Say it ain't so!" Honestly, our first thought was similar to yours. However, this 4-cylinder, which replaces the last generation's 2.7L V6, will bring an astounding 310 horses and deliver nearly 350 lb.-ft. of torque. Like Ron Sessions of the New York Daily News, this new turbo-four will make you a believer.
A second all-new engine will also be available with the redesigned Silverado: a 3.0L Duramax turbo-diesel V6. It will be mated to a 10-speed automatic, though numbers for horsepower and torque are still shrouded in mystery. Check into our Kansas City Chevrolet dealerships for more details when the 2019 Silverado is released in late 2018.
The returning 5.3L V8 will bring with it the same ratings (355 HP and 383 lb.-ft. of torque), while the 6.2L EcoTec3 V8 gets a boost, offering 425 horsepower and 350 lb.-ft. of torque.
Other noteworthy changes to the 2019 Chevy Silverado include:
·

        

Additional rear legroom and a larger back seat

·

        

A larger truck bed offering nearly 7" of width

·

        

A 450-pound-lighter frame

·

        

Double-strength tie-downs (12) and an available set of 9 additional tie-downs

·

        

A 5% boost in fuel economy with

Dynamic Skip Fire technology
·

        

A total of 8 trims
Sporty yet full of brawn, the upcoming 2019 Chevrolet Silverado will be ready for action soon enough.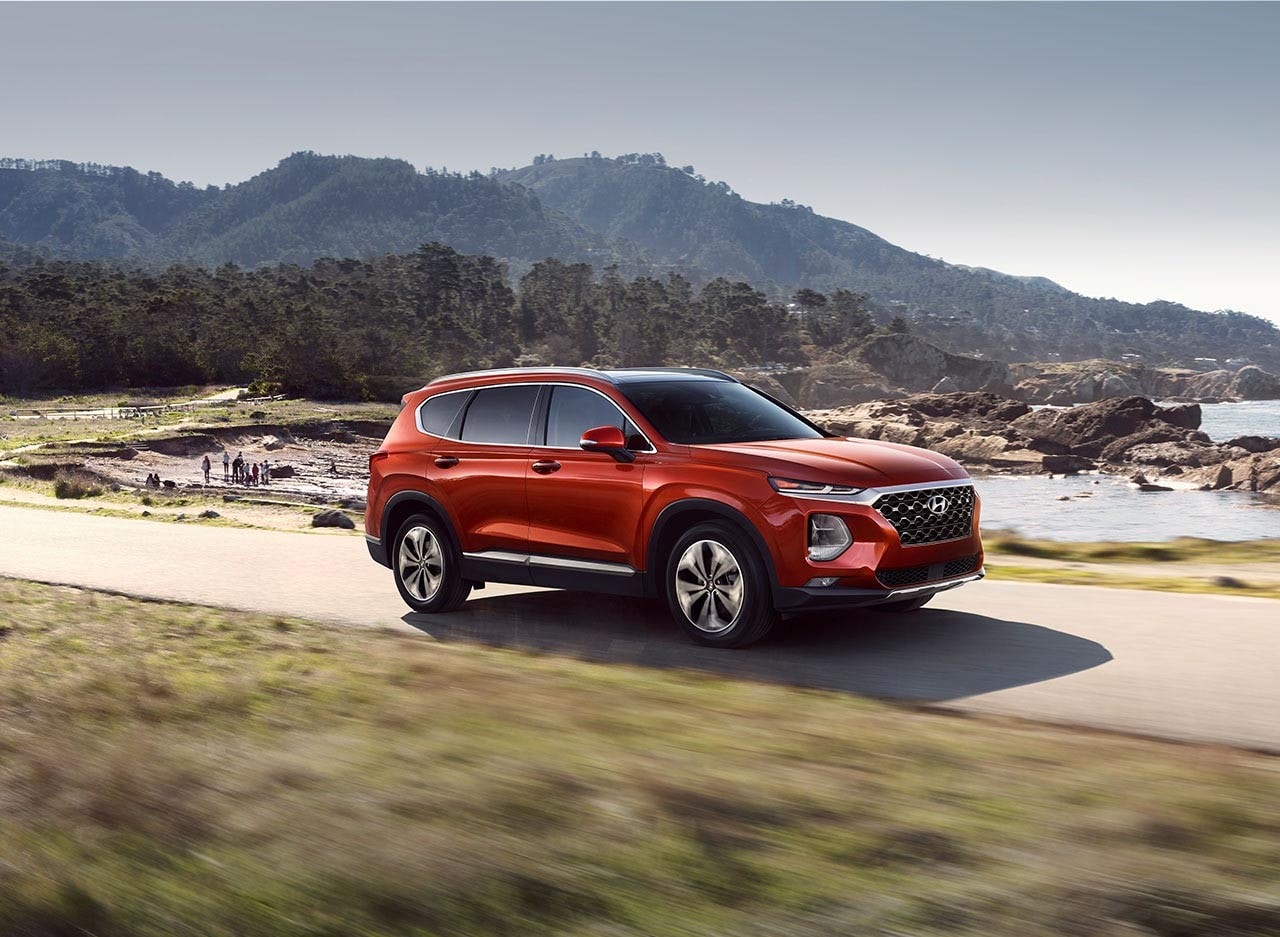 2019 Hyundai Santa Fe
After several years of climbing up the SUV ranks, Hyundai is banking on its new lineup of crossovers, including the first-ever 2018 Kona and the 2019 Santa Fe midsize SUV. Bolder, larger, and with a splash of new flair, the all-new Hyundai Santa Fe is pulling out all the stops, offering itself as either a 7-passenger "XL" SUV or diesel model.
The redesigned 2019 Santa Fe will come with the newest navigation system, wireless charging capability, and a high-fidelity 12-speaker Infinity sound system. These may sound familiar, but all of Santa Fe's features have been refined for the upcoming cast of Hyundai SUVs.
Debuting in the redesigned Santa Fe for 2019 are myriad safety features, including a rear-cross traffic collision avoidance system, safe-exit assist, and rear occupant alerts. Here's a simple breakdown of each:
·

        

Rear-cross traffic collision avoidance

– Detects objects approaching from the sides and rear, and applies brakes automatically if collisions are imminent.

·

        

Safe exit assist

– When stopped, the Santa Fe prevents doors from being opened when vehicles are detected behind it. Audible and visual warnings are also sent to the driver.

·

        

Rear occupant alert

– Reminds drivers to check rear seats before exiting the vehicle; should cabin movement be detected once the vehicle has been locked, the horn will sound and messages will be sent to the Santa Fe's owner via the Hyundai Blue Link app.
Part of Hyundai Smart Sense, these features pair with common must-haves for a family: auto high beams, blind-spot monitoring, adaptive cruise control, lane-keep assist, and numerous other safety alerts and warnings.
Designed in the vein of the 2018 Hyundai Kona, the 2019 Santa Fe is an intriguingly seductive SUV. Its slim lines hide its muscular definition, almost like a well-dressed boxer. Its cascading grille, sleek LED headlights, and hatchback rear allude to the fine-tuning inside. Larger windows show us the light (literally), and cross-stitched seats give off the impression that the Hyundai Santa Fe is a six-figure SUV.
When will the 2019 Hyundai Santa Fe be released? Expect it to arrive late this summer at our Hyundai dealerships near Kansas City. The Santa Fe Diesel should follow suit sometime in early-2019.

2019 Toyota RAV4 Hybrid
As Toyota's best-selling vehicle—the 2018 Toyota RAV4 beat out the Camry in sales last year—the RAV4 is one tough crossover. And its hybrid model is set to arrive at our Kansas City Toyota dealerships this winter. But what does the Toyota RAV4 Hybrid bring to the proverbial table?
First and foremost, the 2019 RAV4 Hybrid will be built on "Toyota New Global Architecture" chassis, which will allow its nickel-metal hydride battery pack to sit under the rear bench. This gives the RAV4 more room to operate, offering lower ground clearance and a wider stance. That, of course, translates to a smoother ride and a bit of added interior volume.
Inside this Hybrid SUV, the handsome cabin is defined mostly by its updated central stack, which includes a large touchscreen, wide tray, and slimmed-down climate controls. Apply CarPlay is new, and drivers will absolutely love the hands-free Amazon Alexa feature that works via Bluetooth. Five USB ports adorn the inside of the RAV4, too, as does an optional Qi phone charging pad.
Four or more trims will be available, with the range-topping XSE Hybrid being the "sportiest RAV4" offered. As of June 2018, Toyota has yet to release any RAV4 Hybrid ratings, though a little bird told our Kansas City Toyota dealers to expect this Hybrid SUV to deliver over 200 horsepower.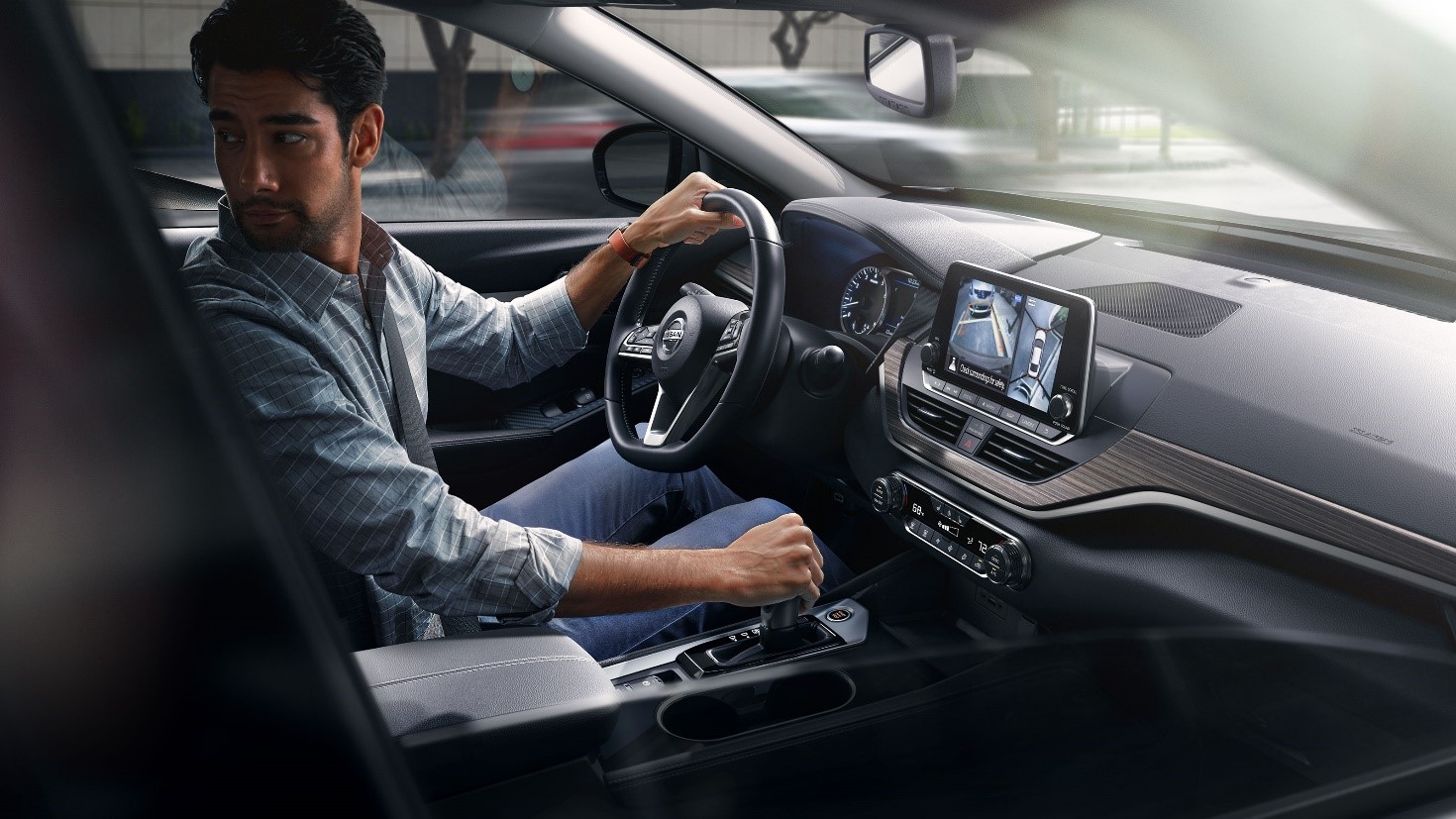 2019 Nissan Altima
Announced earlier in 2018, the redesigned Nissan Altima certainly kicks its allure up to 11, bringing all-wheel drive and a new turbocharged engine into the mix, among other things.
The redesign can easily be seen on the outside, as the new Altima wears a spicier, more compact V-motion grille complete with chic headlamps that mingle together at the base. The wheels are a placed a tad further out and into the corners, as well. Two new engines will be dropped into the Altima: the VC Turbo (248 hp and 273 lb.-ft. of torque) and a 2.5L DOHC inline-four, which replaces the car's previous 2.5L engine.
The addition of AWD is head-turning, allowing the 2019 Altima to break away from the pack, as very few rival sedans to offer AWD. This should improve the viability of the Altima in colder-weather markets, including right here in Kansas City. Although SUV sales are still climbing, there's a place yet for cars, and Nissan is attempting to corner that market.
Slip into the cabin, and the Altima sings. Roomier than its predecessors—its corner-set wheels help increase interior volume—and packed with modern accents, the Altima features a large display and a wide dashboard that seems to be designed with Nissan's future autonomous vehicles in mind. The proof of that claim is in the standard inclusion of ProPilot Assist, Nissan's autonomous lane-keeping assist feature, as well as Safety Shield 360.
Arriving during the fall at our Nissan dealerships near Kansas City, the 2019 Altima should be as thrilling to drive as it is to look at. Come compare it to the 2018 Nissan Altima!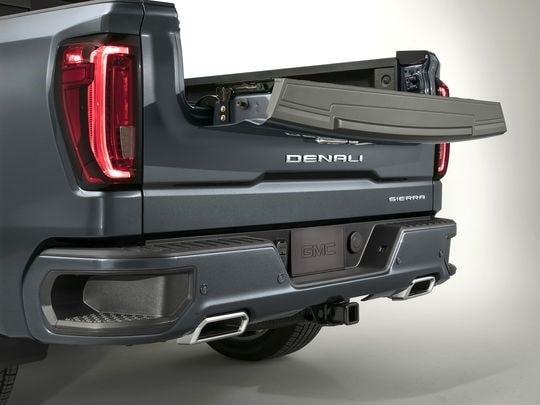 2019 GMC Sierra
Full-size pickups this classy don't come along very often. With the 2019 Sierra (Denali and SLT), that once-in-a-generation truck is here, setting the stage for a decade of dominance. Here's what's all-new with the Sierra:
·

        

CarbonPro

– The world's first carbon-fiber truck box reduces or nearly eliminates incidences of dents, scratches, corrosion, and cracks. To construct this revolutionary truck box, GMC used the same materials as those in race cars and jets. The CarbonPro is both lightweight and durable, offering more protection than rivals like the RAM 1500 or Ford F-150. 

·

        

MultiPro Tailgate

– Segment's first tailgate to offer 6 positions, second-level loading options, and a standing workstation (see photo above). The full-width step and pop-up cargo stop are essential for in-and-out projects.

·

        

ProGrade Trailering

– Connects to the GMC Trailering App to help drivers tow with confidence. 

·

        

3×7 Head-up Display

– The only head-up display (HUD) for trucks that projects vehicle data on the windshield.

·

        

Rear Camera Mirror

– Segment-first dual-function mirror that offers unobstructed, high-def, and zoomable views beyond cargo.

·

        

110-volt Outlet

– In addition to best-in-class cargo volume (63 cubic feet), the GMC Sierra will also come with an available 110v power outlet built into the bed.

·

        

GMC Infotainment

– An intuitive 8" touchscreen interface is faster and offers advanced voice recognition.

·

        

New Engines

– Updates are made on the returning 6.2L and 5.3L V8s, and a brand-new 3.0L inline-six turbo-diesel will join the lineup.
Available in the fall of 2018, the all-new 2019 GMC Sierra is primetime. When it arrives, take the Sierra for a test drive at one of our truck dealerships near Kansas City. Find your nearest McCarthy Auto Group dealership online for contact information, or do a quick voice search for "best Kansas City auto dealers" to pull up your closest McCarthy location.
Sources & Photos:
https://www.digitaltrends.com/cars/2019-chevrolet-silverado-full-engine-lineup/
http://www.nydailynews.com/autos/latest-reviews/flash-drive-2019-chevrolet-silverado-rst-review-article-1.4014884
http://www.chevrolet.com/upcoming-vehicles/all-new-2019-silverado
https://www.hyundaiusa.com/2019-santa-fe/index.aspx
http://www.nydailynews.com/autos/news/2019-hyundai-santa-fe-preview-article-1.3901630
https://www.toyota.com/upcoming-vehicles/RAV4/
https://www.greencarreports.com/news/1115964_redesigned-2019-toyota-rav4-hybrid-debuts-at-new-york-auto-show
https://www.caranddriver.com/news/2019-toyota-rav4-rav4-hybrid-official-photos-and-info-news
https://www.nissanusa.com/vehicles/future-concept/19-altima.html
http://media.gmc.com/media/us/en/gmc/home.detail.html/content/Pages/news/us/en/2018/mar/0301-2019-sierra.html
https://www.usatoday.com/story/money/cars/2018/03/01/2019-gmc-sierra/385112002/