If 2018 is the year in which you upgrade to a new vehicle, you're in luck because two of the industry's biggest names — Toyota and Chevrolet — are shaking up the playing field with a couple of fully redesigned mainstays that promise to blow the competition away. Curious? Just wait till you read about these soon-to-be best sellers!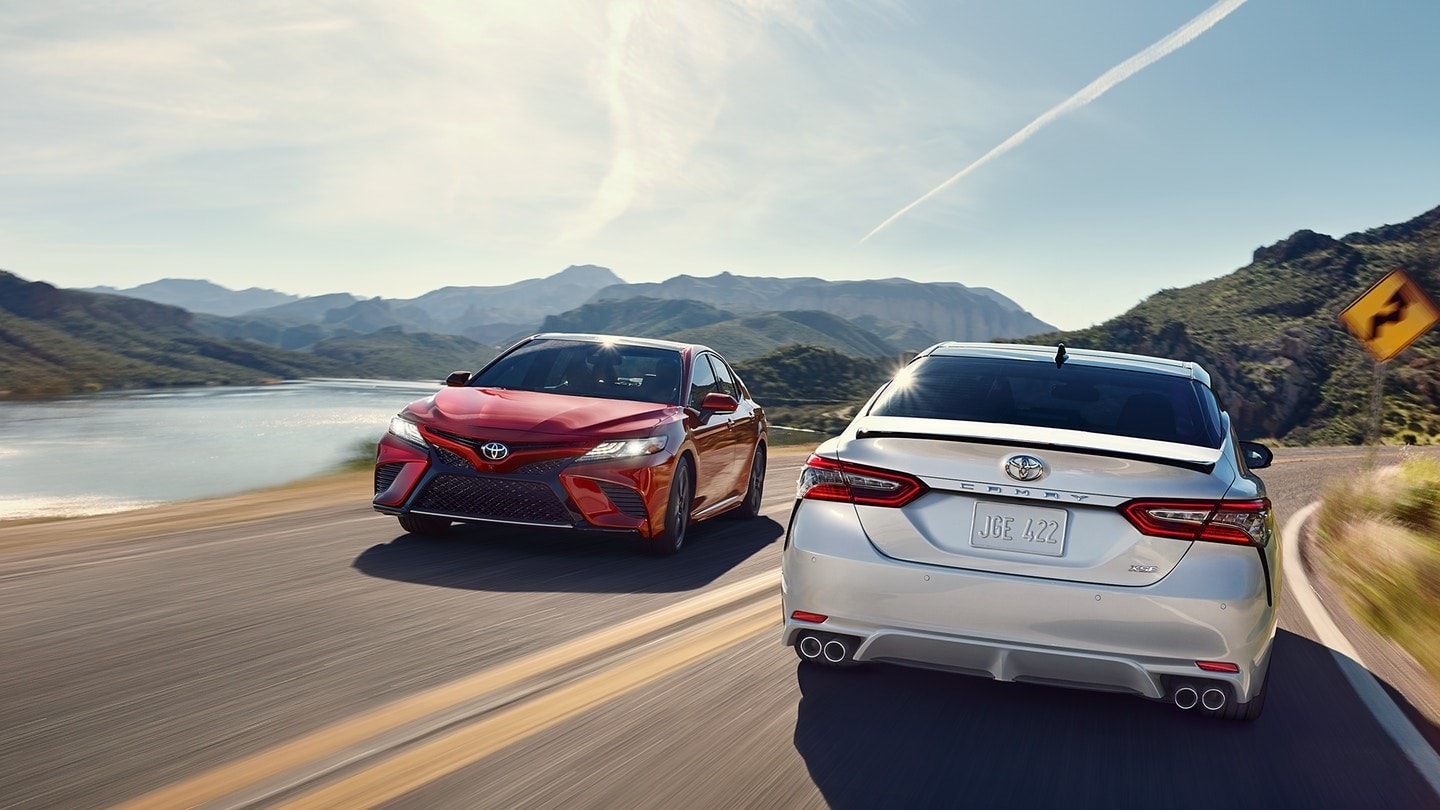 Toyota Unveils the Redesigned Camry
The Camry is already the best-selling car in the U.S. (a title it has held for 15 straight years), but the engineers at Toyota have just made it even better. The 2018 Camry hit our Kansas City dealerships' floors with a sexier, edgier design, both inside and out, and a lot more muscle too! Here's a rundown of the changes Toyota's made to the Camry:
The Camry's new look is, as U.S. News and World Reports reviewer John M. Vincent puts it, "lower, longer and wider," and there are also more variations in style between the trim levels. Car and Driver reviewers crow about the new styling too, saying that the newly designed exterior gives the Camry "substantial road presence."
But it's about more than just looks. The Camry's new design has a lower center of gravity making for an improved driving experience. Also contributing to better handling and a better ride is the new double wishbone suspension system, which Kelly Blue Book's reviewer says gives the 2018 Camry the "handling chops of a sport sedan and the comfort of a luxury car."
The upgraded interior is roomier and more luxe (Car and Driver calls the XLE trim "downright luxurious"). Kelly Blue Book reviewer Matt DeLorenzo, likes the "cockpit-style" design of the dash, which angles the instruments toward the driver.
You'll also appreciate the 7.0-inch multi-function display in the instrument cluster and the 8.0-inch infotainment screen located in the center of the dashboard. Toyota's Entune 3.0 multimedia system features a navigation system and AppSuite Connect as standard equipment.
The standard engine is a 2.5-liter 4-cylinder that's paired with an 8-speed automatic transmission, but you can also opt for a 3.5-liter V6 motor. Fuel efficiency takes a market bump, too, returning 41 mpg on the highway.
The 2018 Camry also has more emphasis on safety by making the Toyota Safety Sense suite of features standard on all models.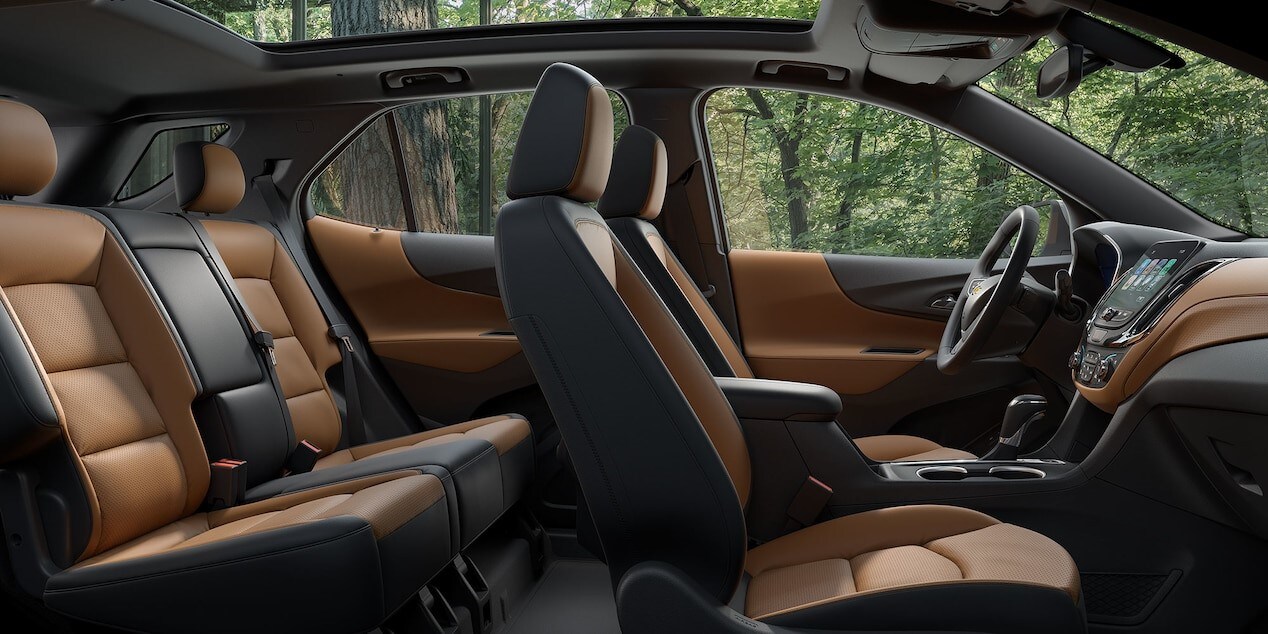 Chevy Re-Imagines the 2018 Equinox
There's no doubt about it — people love the idea of an SUV. But they crave good gas mileage too, which means the new Equinox, Chevy's compact crossover, is poised to top the sales charts in 2018!
Five inches shorter than its predecessor and about 400 pounds lighter, the new 2018 Equinox still manages to have roughly the same interior space as before thanks to a large hidden storage area under the cargo floor.
The engine in the Equinox is a 1.5-liter turbo delivering 170 HP, but you can also opt for a powerful 2.0-liter that makes 252 HP or a 1.6-liter diesel.
Here's what else is new:
A new and refined interior with soft-touch surfaces on the doors and the center console.
Super-comfy front and rear seats with optional heating.
A body that KBB calls "daring," making the 2018 Equinox "one of the best-looking vehicles in its class," displaying "spot-on proportions."
Kelly Blue Book editors take it a step further, urging even non-Chevy loyalists to take a look at the new Equinox because it's a "good-looking, nice-driving, and nicely-featured compact SUV."
Along with the all-new exterior design, an upgraded and roomy interior, The new Equinox also delivers some other new standard features, including:
keyless door locks and ignition
a rear-view camera
a 7″ touch-screen
infotainment system that includes Bluetooth connectivity, and both Apple CarPlay and Android Auto
high-tech features like start-stop, an electronic parking brake, USB port and auxiliary input, active noise cancellation for a quiet ride, and a built-in Wi-Fi hotspot
10 airbags and stability control
Not a bad set of niceties for a base-level trim! Optional add-ons include all-wheel drive, HID headlights, heated outside mirrors, leather seats, a hands-free tailgate, and much more.
Make 2018 Great with a New Car or SUV
Ready to find a new car for the new year? The time has come to visit your closest McCarthy Auto Group dealer near Kansas City. With the newest Camry and Equinox in stock, as well as a slew of other award-winning 2018 models, our Kansas City dealerships will jump-start your 2018 with style. Locate your nearby McCarthy dealer or contact us online to inquire about test driving a new or used car.

Sources & Photos:
https://cars.usnews.com/cars-trucks/future-cars-2018
https://www.caranddriver.com/reviews/2018-toyota-camry-in-depth-model-review-2018-toyota-camry-interior-review-car-and-driver-page-5
https://www.kbb.com/car-news/all-the-latest/2018-toyota-camry-new-take-on-an-old-standby/2100001662/
https://www.kbb.com/chevrolet/equinox/2018/
https://www.toyota.com/camry/
http://www.chevrolet.com/suvs/equinox-compact-suv